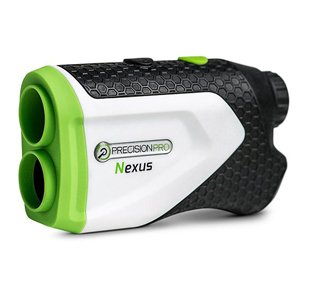 Precison Pro Nexus
The World's Ultimate Golf Laser Rangefinder.
An industry-leading combination of performance and value. All the features you need. None you don't.
The Nexus provides accurate distances to the flag making club selection a breeze. Guessing and searching for yardage markers are a thing of the past. Add in that it's simple to use, tournament legal, and water-resistant and you get excellent performance and value.